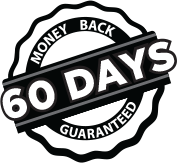 100% SATISFACTION, GUARANTEED.
Individual consumers can have varied results from supplement formulas. We recognize there may be a small percentage of consumers that will not be completely satisfied with the results of this formula. To ensure 100% satisfaction, we offer a 60-day money back guarantee from the date of purchase.
Product Sector™ is a brand development company specializing in consumer brands with a focus in sports nutrition and health and wellness in the dietary supplement industry. Our executive team has played successful roles in
developing brands in this category for the web marketing as well as leading retailers.
"When Science intersects with Super Premium ingredients." Team Blackfish5™ is a group of seasoned professionals with the vision to create and be dedicated to a line of Super Premium Sports Nutritional products. We spare NO expense and validate all clinically used ingredients. IF YOU TRUST SCIENCE, TRUST US™
Also Available At